Inabata takes part in Food-Pack Malaysia 2004

Inabata took part in the 15th Malaysia International Food Processing and Packaging Exhibition (Food-Pack Malaysia 2004) in collaboration with Fujimori Kogyo Co., Ltd. <http://www.zacros.co.jp>. The exhibition was held at the Malaysia International Exhibition and Convention Centre, Kuala Lumpur, from July 8-11, 2004.
At the exhibition, we showcased the "Bag-in-Box", a container for liquid products made by Fujimori Kogyo, and from now on our aim is to develop the market for this product in South-East Asia. The Bag-in-Box - a cardboard container with a built-in plastic lining - is a popular alternative for packaging oils and other liquids which avoids the need for cans. Available in sizes ranging from five to twenty liter capacity, this product is lightweight, durable and readily disposable.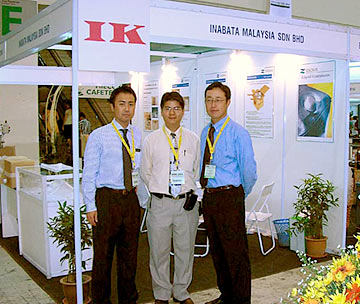 ---