Exploring new businesses
centered on FPDs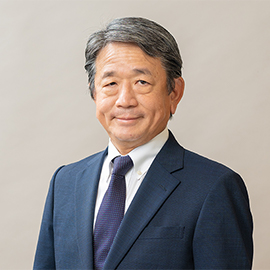 Tsuyoshi Maruta Executive Officer,
General Manager,
Information & Electronics Div. I
Products & Services
Sales Department I

We provide meticulous services through our global supply chain.

Polarizing films
Materials for polarizing films
Alignment layer materials
Materials for backlights
Materials and equipment for OLEDs
Materials for touch screens
Chemical products for LCD manufacturing process

Sales Department II

We handle a wide variety of products such as LED encapsulants for displays and OLED-related devices.

Encapsulants for LEDs
Materials for special-use tape
Devices related mainly to LCDs and OLEDs
Topics
LED encapsulant business - from product development, manufacturing, and inspection to customer support

Since LED encapsulant manufacturing and sales business was acquired from Henkel Japan Ltd., Information & Electronics Division I has been responsible for IK-brand product development, manufacturing, quality control, and customer service, all under one roof.
In 2017, Inabata Optech Co., Ltd. was founded as a 100% subsidiary for product development and quality control. New products are being developed with a focus on encapsulant resins and adhesives for opto semiconductors.
Inabata's encapsulant materials have been well-received for LED full-color display applications.

Encapsulant resin for LEDs, opto semiconductors

Products

Die attached adhesives
(One component type @frozen)
Epoxy liquid encapsulant for DIP, SMD and Display (Two component type @RT)
Light Diffuser agents
Visible light cutting resins for IR sensors

Mold release agents (silicone type)

Usage

LED molds
Engineering plastics molds
Molds
Other external release agents

Hemostasis clips

Development in medical supply and healthcare fields

The division handles various types of medical equipment (endoscopic treatment tools, X-ray related equipment, health devices, etc.). Since 2012, the division has been taking part in Kobe Biomedical Innovation Cluster, a project initiated by Kobe City.

Exploring business related to agriculture

The division handles a wide range of materials for agricultural use such as high-performance mulching film for plant factories and gardening facilities, distribution solutions for harvested crops, and packaging materials.