Comprehensive packaging planner in packaging / industrial film industry
Plastics Division II handles industrial materials such as polyethylene resins and polyethylene film products, various plastic films for processing and laminated products, resin materials for sheets and molded products, and materials for sporting goods.
We work at every stage of the product manufacturing process for all types of film and sheet products, from planning and selecting materials, to manufacturing and packaging finished goods.
In Japan, there are two inflation film manufacturers, one film bag processor, and one firm which handles the sale of plastic films and packaging materials, related to our division. Outside Japan, we operate factories in Thailand, Vietnam and Indonesia. Utilizing these companies, we have established an integrated sales system that offers everything from material supply to processing and molding. This is a special characteristic and strength of the Inabata Group.
In order to serve as both a "comprehensive packaging planner" and the best partner for customers in the industrial film industry, we are always anticipating what will happen five to ten years ahead, and making concerted efforts to create new value on a daily basis.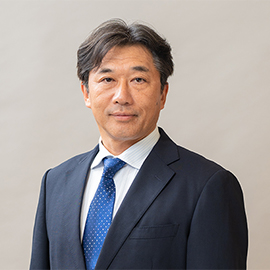 Tomohisa SasakiGeneral Manager,
Plastics Div. II
Products
Industrial Materials Department

Sale of various domestic and imported polyolefin resins and film products.

Domestic and imported polyolefin resins (LLDPE, HDPE, LDPE, etc.)
PE film products (Domestic and imported PE bags, films, etc.)

Films & Performance Materials Department

Sale of various plastic films (packaging materials, industrial materials) and film processed film products.

Domestic and imported films for lamination
Laminated products
Domestic and imported films for industrial materials

Sheet & Molding Materials Department

Sale of various sheets, from raw materials to molding products, and materials and products for sporting goods.

Resin for sheets (PP, PS, and PET)
Various resin sheets and molding products (PP, PS, PET)
Sporting goods (over-grips for tennis, badminton, and baseball, vibration-absorbing materials for tennis rackets, general sports accessories)
Topics
From plastic films to processed products

The core business of Plastics Division II is the film business with the converting industry, but the business is also expanding into fields such as industrial materials and automobiles. The division is capable of coordinating everything from sale of all-purpose and high-performance olefin films, to that of final products for food and industrial use.

Developing business spanning from food product trays to sports materials

The business of Plastics Division II spans from handling of all types of materials, to dealing with food product trays, desert containers, coffee containers served at major convenience store chains, and sporting goods.
The division also develops and proposes new sports accessories to major sporting goods manufacturers. Products are shipped to the manufacturers from processors internationally.

Sale of domestic and imported polyolefin resins

The division sells all types of Japanese and imported polyolefin resin materials (LLDPE, HDPE, LDPE).
There are inflation film manufacturers affiliated with the division, two in Japan and two outside of Japan. There is also an affiliated sales company that handles all types of inflation products and packaging materials. From materials, processing, and to product sales, the division is expanding its business in the entire stream of the polyolefin market.