Providing total solutions for films and sheets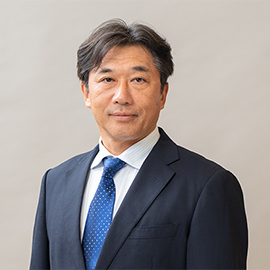 Akihiko IsomuraGeneral Manager,
Plastics Div. II
Products & Services
Industrial Materials Department

Sale of various domestic and imported polyolefin resin materials.
Sale of film products and recycled plastic products.
Manufacturing and sale of recycled plastics.

LLDPE, HDPE, LDPE, PP, and other polyolefin raw materials
Raw materials for recycled plastics and recycled plastic products
Film products

Films & Performance Materials Department

We sell various plastic films (packaging materials, industrial materials) and processed film products.

Domestic and imported films for lamination
Laminated products
Domestic and imported films for industrial materials
Materials for eco-friendly plastic

Sheet & Molding Materials Department

We sell various sheets, from raw materials to molded products, and materials and products for sporting goods.

Resins for sheets (PP, PS, and PET)
Various resin sheets and molded products (PP, PS, PET)
Sporting goods (over-grips for tennis, badminton, and baseball, vibration-absorbing materials for tennis rackets, general sports accessories)
Topics
From plastic films to processed products

The core business of Plastics Division II is the film business with the converting industry, but the business is also expanding into fields such as industrial materials and automobiles. The division is capable of coordinating everything from sale of all-purpose and high-performance olefin films, to that of final products for food and industrial use.

Developing business spanning from food product trays to sports materials

The business of Plastics Division II spans from handling of all types of materials, to dealing with food product trays, desert containers, coffee containers served at major convenience store chains, and sporting goods.
The division also develops and proposes new sports accessories to major sporting goods manufacturers. Products are shipped to the manufacturers from processors internationally.

Sale of domestic and imported polyolefin resins

The division sells all types of Japanese and imported polyolefin resin materials as well as manufacturing and selling recycled plastics.
There are inflation film manufacturers affiliated with the division, two in Japan and two outside of Japan. There is also an affiliated sales company that handles all types of inflation products and packaging materials. From materials, processing, and to product sales, the division is expanding its business in the entire stream of the polyolefin market.