Harnessing our strengths as a shosha
to expand digital printing and imaging business
The Information & Electronics Division II provides a wide range of materials for the digital printing industry, such as inkjet, electrophotography, and 3D printers, as well as for various imaging-related businesses. We also propose unique ideas to customers, based on our highly specialized knowledge of the industry, which we have cultivated over our long history. We work closely with Inabata Group companies throughout the world to provide customers with a wide variety of services, including distribution management.
Additionally, we are developing business in new fields. In the automobile field, we are leveraging decorative film and a unique decorating technology called the 3D overlay method (TOM). In the agricultural field, we provide new materials to help farmers increase productivity and animal feeds.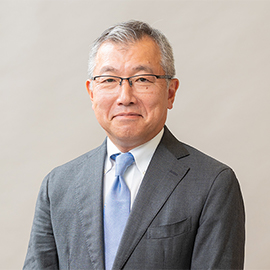 Daisuke FuruoyaGeneral Manager,
Information & Electronics Div. II
Products & Services
Sales Department I

We sell materials for toners and materials for peripheral components to the electrophotography industry. We also sell 3D printer-related products and film-related materials.

Materials for toners, developers

Resins
Pigments
Wax
Various additives, etc.

Various functional materials

Silicone products
Lubricants
Film materials
Anti-static coating agents
Conductive coating agents
Filament materials for 3D printers, etc.

Agriculture

Various agricultural products
Animal feeds
Dairy-related materials

Sales Department II

We sell materials for ink and materials for peripheral components to the inkjet printer industry.

Inkjet ingredients

Dyes
Pigments
Solvents
Various additives

Others

Resins
Film products
Molded components

Sales Department III

We sell materials and equipment for products related to imaging, semiconductors, automobiles, and life science.

Optical film materials

Resin additives
Plasticizers
Various functional additives, etc.

Various functional materials

Materials for semiconductors
Photographic chemicals
Printing plates
Ceramic materials
High-performance resins (including resin processing)
Various intermediates (including custom synthesis), etc.

Materials related to decorative films

Various films for automobiles, building materials, and home appliances
3D overlay method (TOM) forming machines, etc.
Topics
Decorative films for automobiles

The Information & Electronics Division II offers solutions such as OEM technology and designing for car exteriors, processing and designing solution of car interiors to Tier 1 and 2 manufacturers. Inabata has its own Three-Dimension Overlay Method (TOM) forming machine in Europe and the United States. In addition to high-speed prototyping, the division is capable of mass producing decorative parts in the U.S. and in Europe, and potentially cultivating the Chinese market in this field. The division also handles maintenance of TOM forming machines.

Semiconductors and display materials

The division handles photo initiators and various materials for optical films.

Materials for 3D printers

The division handles products related to 3D printing. Being a distributor of Polymaker's filament products in Japan, the division offers a wide range of resin materials with potentials for industrial applications. In addition to filaments, Information & Electronics Division II is capable of offering related products and materials using our domestic and international networks to meet various client needs.Download a catalog