Developing businesses centering on chemicals, environment / energy, automobiles, plastics, life industry , as well as semiconductors, taking advantage of our unique features and mobility.
Information &
Electronics

Sale of inkjet-related materials, materials for semiconductors, hydrogen generation devices and high-performance films.

Chemicals

Sale of functional chemicals, such as materials for information paper coatings, ink materials and resin additives, as well as industrial filters.

Life Industry

Operating Pharmasynthese S.A.S. (France), which conducts the research and development/manufacture and sale of pharmaceuticals and cosmetic materials as well as chemicals related to electronic materials. Also developing a food business in Europe.

Plastics

Sale of high-performance resins and commodity resins for the automobile and consumer electronics industries.
Network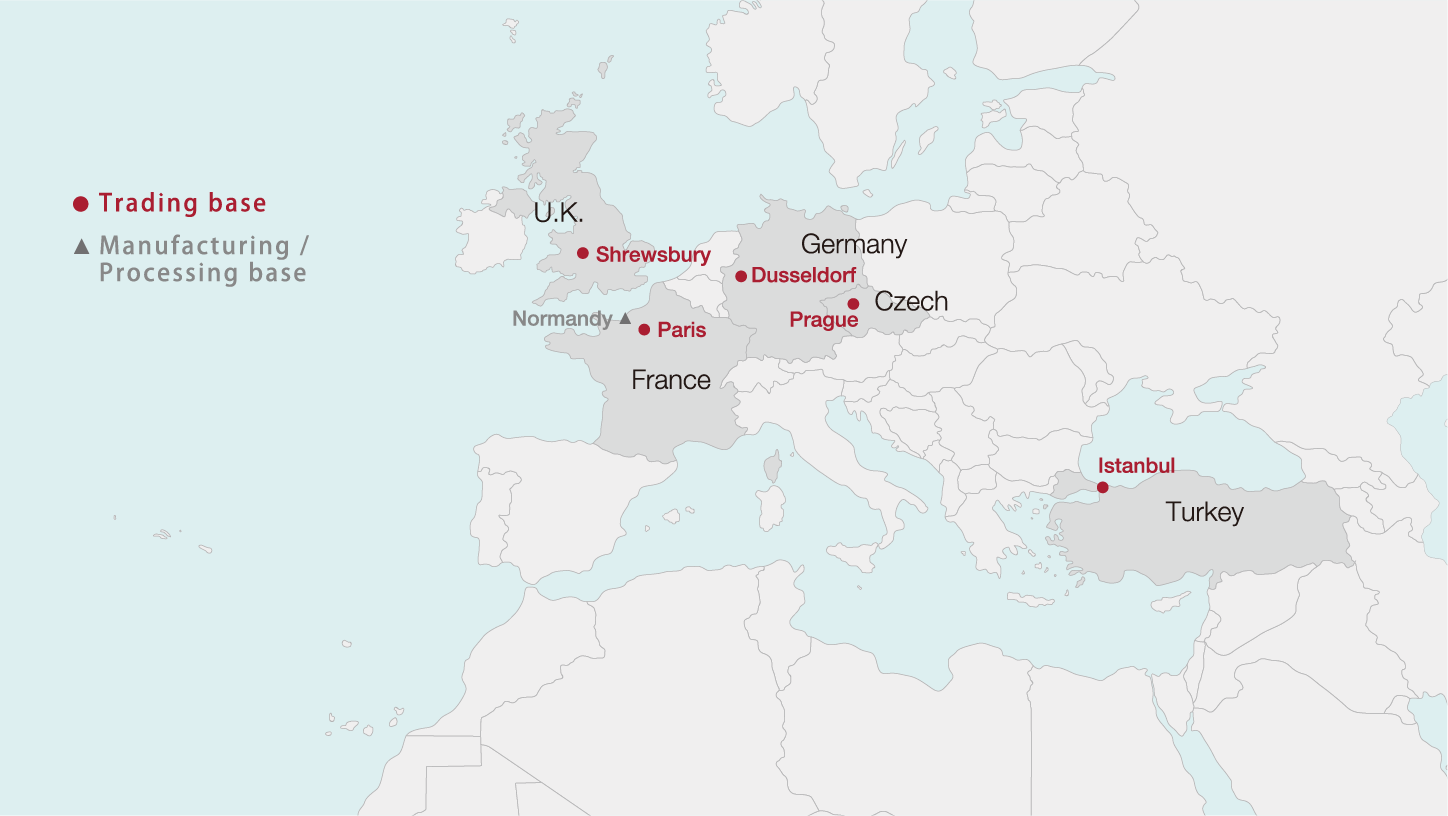 Europe / Turkey

Germany

Inabata Europe GmbH

UK

Inabata UK Ltd.

Turkey

Inabata Singapore (Pte.) Ltd., Istanbul Representative Office