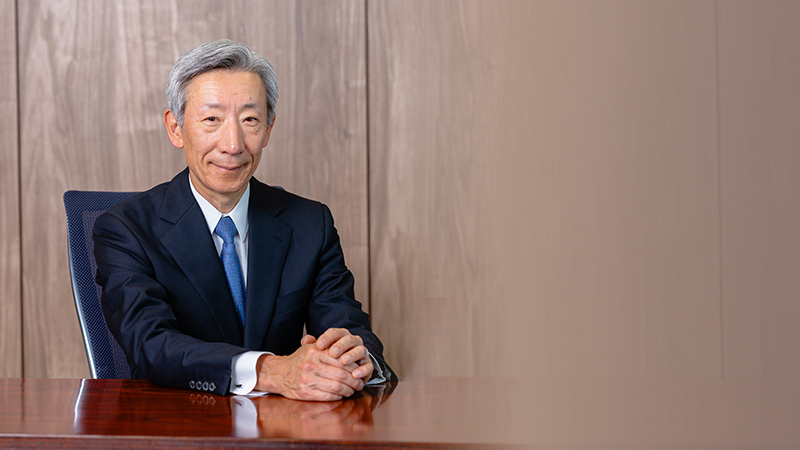 To Our investors
During the fiscal year ended March 31, 2019, consolidated net sales for Inabata Group amounted to ¥634,740 million (up 2.2% year on year). Operating profit was ¥14,031 million (up 135.3%), ordinary profit was ¥14,309 million (up 124.5%), and profit attributable to owners of parent was ¥12,896 million (up 91.2%). Both sales and profits reached record highs.

During the previous fiscal year ended March 31, 2018, the Group's operating profit and ordinary profit dropped substantially year on year due to the booking of an allowance for doubtful accounts from a solar cell-related business at our European subsidiary. The significant recovery in profits in the fiscal year ended March 31, 2019 reflects the dropout of the impact from the allowance for doubtful accounts, coupled with solid performances in our core information & electronics and plastics segments. As a result, we were able to get back on track to the level we planned for the second year of our current medium-term management plan New Challenge 2020 (NC2020) ending March 31, 2021.

Next, I would like to outline our progress in each business segment.

In the information & electronics segment, sales were firm for our mainstay liquid crystal-related business, especially in China. During the term of NC2020, we expect moderate ongoing growth in the liquid crystals market, and sales grew more than we had anticipated in the fiscal year ended March 31, 2019. Sales were also robust for products related to inkjet printers and other office automation (OA) equipment. Consequently, we attained the segment's operating profit target for the final year of NC2020 two years ahead of plan.

In the chemicals segment, sales were strong for paint and ink ingredients, as well as for chemicals to the paper industry. Operating profit exceeded the second-year target of NC2020. In April 2019, we merged the chemicals segment with the housing & eco materials segment and launched a new chemicals segment. Going forward, we will streamline sales of common products and improve profitability through synergies.

In the life industry segment, sales were sluggish for both the life science and food businesses. In terms of the food business, we reorganized the business structure within the Group, aimed at increasing efficiency and flexibility of sales and laying the groundwork to focus on the development of our upstream supply chain including manufacturing and processing. Expenses rose in advance in the fiscal year ended March 31, 2019, but we aim to translate them into results from the fiscal year ending March 31, 2020 onward. In the agriculture business, an area of focus, we are slightly behind schedule at our blueberry farm in Hokkaido and in the cultivation of vegetables, but steady progress is being made.

Lastly, in the plastics segment, sales were solid overall in Japan and overseas. In particular, for products to the automotive industry, we fully utilized the functions of our plastic compounds business—the Group's strength—to expand our trading business. Results from these efforts are steadily bearing fruit. Operating profit in the plastics segment, as in the information & electronics segment, reached the target for the final year of NC2020 two years ahead of plan. We will continue to develop our business globally toward realizing further growth.

During the fiscal year ended March 31, 2019, we were able to move our trajectory back to our initial plan under NC2020 and gain a solid foothold in our businesses. By continuously strengthening our earnings base and making steady progress on each of our priority measures, we aim to achieve medium- to long-term growth in corporate value. Furthermore, we will strive wholeheartedly to meet our goals for the final year of NC2020 ending March 31, 2021.

I ask our shareholders and investors for their ongoing support.
July 2019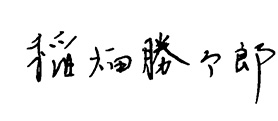 Katsutaro Inabata
Director, President