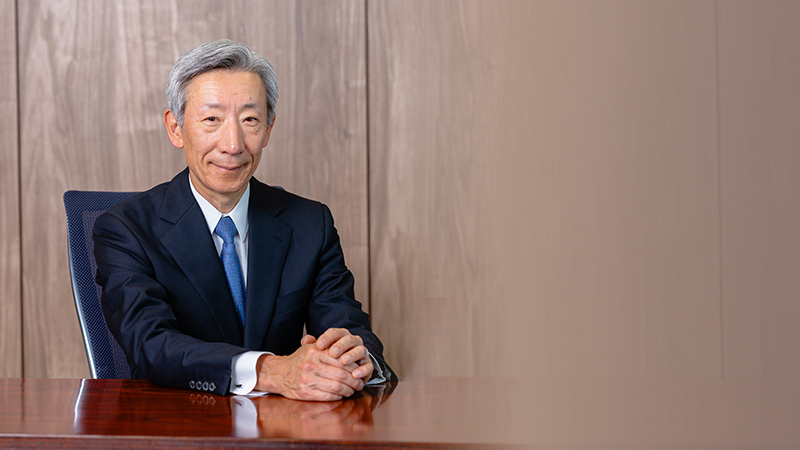 To Our investors
Inabata Group is currently implementing its four-year medium-term management plan, New Challenge 2020 (NC2020), which concludes on March 31, 2021.

During the fiscal year ended March 31, 2020, the third year of this plan, consolidated net sales for Inabata Group were ¥600.3 billion (down 5.4% year on year). Meanwhile, operating profit was ¥13.2 billion (down 5.7%), ordinary profit was ¥14.2 billion (down 0.7%), and profit attributable to owners of parent was ¥11.4 billion (down 11.5%).

During the first half of the fiscal year ended March 31, 2020, sales were sluggish but profit was favorable overall. However, performance was impacted by the spread of the global novel coronavirus pandemic leading toward the end of the fiscal year, and we saw marked slowdown in the plastics segment and other businesses in Asian nations including China. Consequently, net sales and all profit lines other than profit attributable to owners of parent finished short of targets for the third year of NC2020.

In terms of finances, our net D/E ratio, an indicator of financial soundness, was 0.16 as of March 31, 2020. This level indicates that we have sufficiently strengthened our financial base, as our target in NC2020 was to limit the ratio to a maximum of 0.4.

In the information & electronics segment, despite the ongoing spread of the novel coronavirus, sales grew in our mainstay liquid crystal-related business as panel manufacturers in China continued to operate at high capacity. Office Automation (OA)-related performance slid compared to favorable results in the previous fiscal year, but profit was mostly solid when compared with targets. Operating profit in the information & electronics segment was ¥4.4 billion, exceeding the NC2020's third-year target of ¥4.2 billion.

In the plastics segment, sales were stagnant due to declining plastic prices. However, operating profit amounted to ¥6.2 billion as sales of high-performance resins for automobiles and other purposes were strong throughout the year despite impact from the novel coronavirus pandemic, which particularly affected China. This result substantially exceeded the third-year operating profit target of ¥5.6 billion in NC2020.

In contrast, operating profit fell short of targets in the chemicals segment and life industry segment. The primary cause of shortfall in the chemicals segment was weak performance in the former housing & eco materials segment, which was merged into the chemicals segment effective from the beginning of the fiscal year ended March 31, 2020. As we enter the final year of NC2020, we will strive to improve efficiency and strengthen sales capacity within this segment.

Performance in the life industry segment fell behind targets in both the life science and food businesses. In response, we will develop our agriculture business, which primarily focuses on crops such as blueberries, from a long-term perspective.

The spread of the novel coronavirus pandemic is having a tremendous impact on the global economy. In the fiscal year ending March 31, 2021, the final year of NC2020, Inabata Group expects to continue facing tough circumstances.

Moving forward, we will further strengthen our earnings base by steadily implementing the six priority measures in NC2020 while setting our sights on our long-term vision and continue to target higher corporate value.

I ask our shareholders and investors for their ongoing support.
July 2020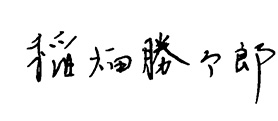 Katsutaro Inabata
Director, President
Reference Year 3 of NC2020 Actual Results and Targets
(billion JPY)
FY03/20
actual
NC2020
target for
FY03/20
Net sales
600.3
700.0
Operating profit
13.2
14.5
Ordinary profit
14.2
15.0
Profit attributable to owners of parent
11.4
11.0
Net debt/equity ratio
0.16
0.4x or less
Long-term Vision: IK Vision 2030 (the state Inabata aims to achieve by approximately 2030)
Consolidated net sales of at least ¥1,000 billion and an overseas sales ratio of 70% or higher