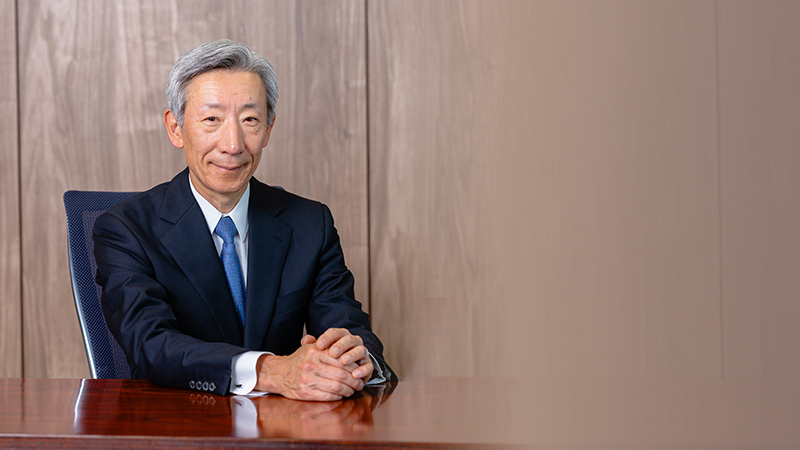 To Our investors
During the fiscal year ended March 31, 2018, consolidated net sales for Inabata Group amounted to ¥621,137 million (up 5.9% year on year), reaching a historic high. However, profits were down substantially, as the Group was affected by the booking of an allowance for doubtful accounts from a solar cell-related business of its European subsidiary, as well as an allowance for doubtful accounts on claims for infrastructure-related projects in the Middle East. As a result, operating profit was ¥5,962 million (down 52.7%), ordinary profit was ¥6,374 million (down 53.4%), and profit attributable to owners of parent was ¥6,744 million (down 30.4%).

The issue arising at the Group's European subsidiary was due mainly to the fact that a client company to which Inabata had planned to sell solar cell module inventory had sold the modules without our permission. We recognize that this situation stems from the reality that our overseas business is expanding rapidly, but that our system for managing overseas Group companies has not in part kept pace. We have established an internal committee to formulate measures aimed at preventing recurrence and are working to ensure thorough awareness of these measures throughout Inabata Group.

Next, I would like to outline our progress during the first year of New Challenge 2020 (NC2020), our four-year medium-term management plan culminating in the fiscal year ending March 31, 2021, by looking at specific fields of focus.

Looking first at the information & electronics segment, for the reasons outlined above we had to substantially revise our forecasts and businesses related to solar cells. However, sales were robust in the mainstay area of liquid crystals, centered on polarizing film materials. During the term of NC2020, we anticipate moderate ongoing growth related to liquid crystals, and we aim to continue acquiring market share in China, our key strategic market. Outside the area of liquid crystals, we are working to generate stable earnings in the office automation (OA) equipment field and are cultivating LED- and IT-related businesses.

The plastics segment sustained favorable performance in Japan and overseas. Specifically, in relation to the automotive field—an area of focus—we are expanding business with parts manufacturers globally by developing our plastics compound business at eight locations in seven countries. In Southeast Asia, sales of resins for OA equipment were favorable. In North America, although profits were sluggish at our base in Mexico, business is expanding steadily, and we will maintain our focus on making this base a source of earnings.

In the life industry segment, the life science field is an area of focus. Here, sales of pharmaceutical ingredients were solid. In the food-related business, sales of agricultural and marine products were generally robust. In agricultural production, a focus area, we operate a blueberry farm in Hokkaido and are cultivating vegetables. Although this business is taking longer than initially anticipated, we will work with our partners to turn it into a source of future earnings.

In terms of operating performance, we got off to a difficult start in the first year of NC2020. However, we plan to quickly move our trajectory back toward our initial plans by reinforcing our management system, particularly overseas, and making steady progress on each of the priority measures under NC2020. Consequently, we will make a full-fledged effort to achieve our targets for the final year of the plan.

I ask our shareholders and investors for your ongoing support.
July 2018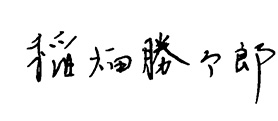 Katsutaro Inabata
Director, President