Focusing on enhancing information & electronics, plastics, life industry segments, while developing business in Central/South America led by Mexico.
Information &
Electronics

Sale of electronic materials, functional films,functional chemicals, dyes and pigments for liquid crystal display, solar cell, semiconductor and imaging industries. Sale of decorative films for automobiles. Development of industrial crane business mainly targeting automobiles in Mexico.

Chemicals

Sale of materials for auto brakes.

Life Industry

Import / export and sale of intermediates, active ingredients (APIs), and preparations for the pharmaceutical industry. Sale of fresh/frozen fruit such as blueberries, and various frozen marine products, including fish used for making sushi at restaurants and ready-made meal enterprises.

Plastics

Sale of high-performance and commodity resins for auto and consumer electronics industries. Operating a resin compound facility in Mexico in addition to a trading function to provide a wide variety of service mainly for the auto industry.

Brazil

Sale of functional chemicals such as additives, dyeing auxiliaries and paint materials for auto-related, paper-related, and printing industries. Also developing a food business.
Network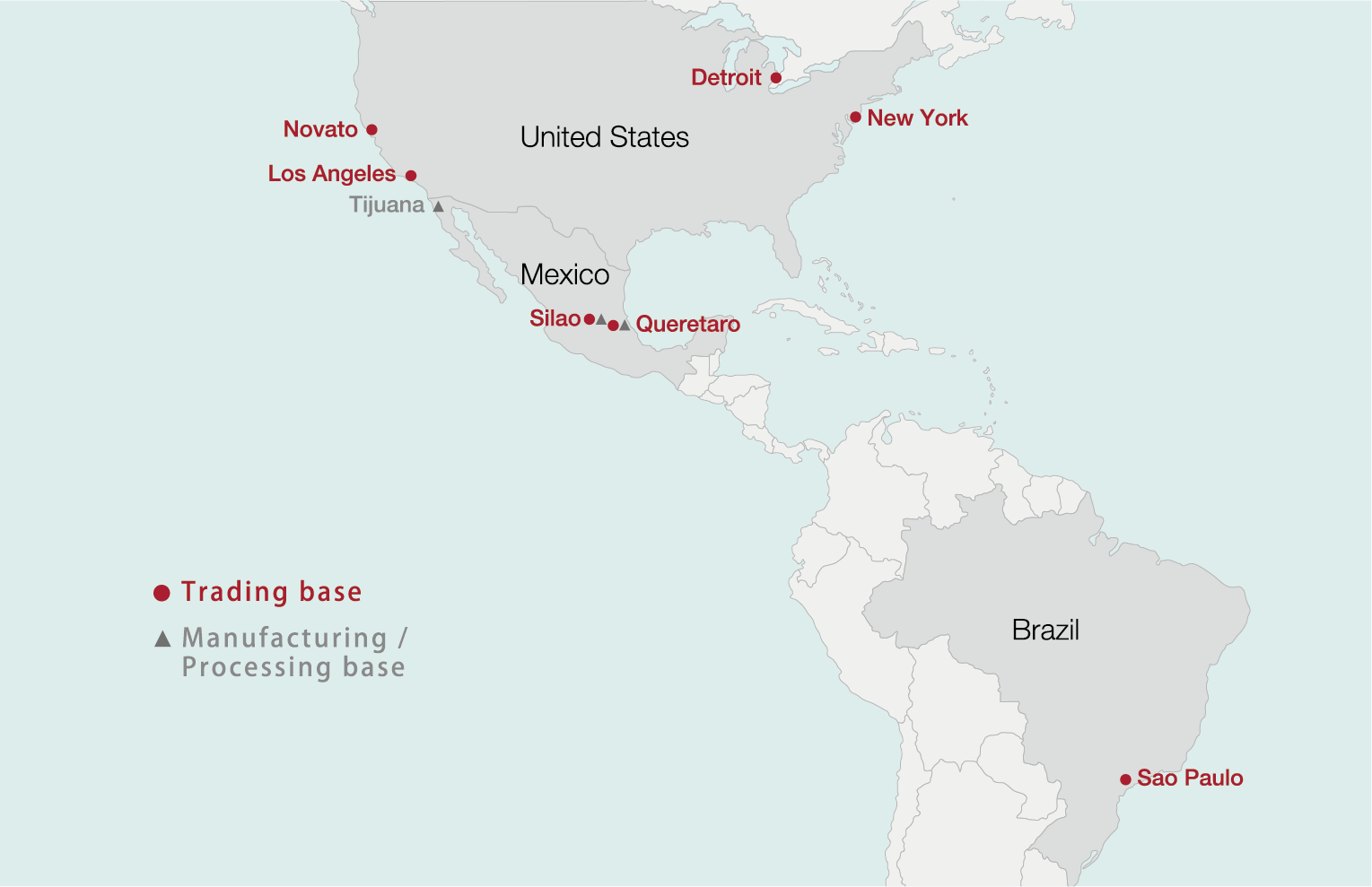 The Americas

Brazil

Inabata Brazil Import and Export Ltd.
(Inabata Brasil Importação e Exportação Ltda)

Mexico

IK Plastic Compound Mexico, S.A. de C.V.

Inabata Mexico, S.A. de C.V.

NH Inabata, S. de R.L. de C.V.

NH Inabata, S. de R.L. de C.V., Tijuana Office