Pursuing food and life science businesses
that lead to healthy, comfortable lifestyles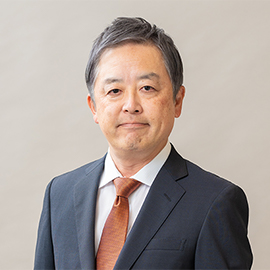 Yasuyuki FujimotoGeneral Manager,
Life Industry Div.
Products & Services
Life Science Osaka Sales Department

Life Science Tokyo Sales Department

We support global material procurement for everything from daily goods to pharmaceuticals used in various scenes in the life sciences field. We also provide total solutions for building supply chains for varied types of products.

Pharmaceutical, advanced medication, chemical industries

Pharmaceutical substances and intermediates
Equipment and consumable goods for regenerative medication
Special reagents and catalysts for chemical synthesis
Other fine chemicals

Insect repellent, insecticide industries

Substances for insect repellents and insecticides
Solvents
Other fine chemicals

Home product industry

Materials for daily goods
Cosmetic substances
Functional food and health drinks
Other fine chemicals

Food Department

We provide safe and secure agricultural products and marine products to the world, under the motto of "from visible producers to visible consumers." We also generate new business in a wide range of fields and regions, from upstream to downstream, such as growing blueberries in Hokkaido, and processing marine products in Vietnam.

Agricultural products

Frozen fruits such as blueberries, mangos, grapes and strawberries
Frozen vegetables such as spinach, taro, and kabocha squash

Marine products

Fish slices
Shrimps
Crabs
Shellfish
Squids, etc.
Topics
Delivering high-quality materials and ingredients by Pharmasynthese Brand

Pharmasynthese S.A.S. (France), a 100% subsidiary of Inabata, manufactures pharmaceutical ingredients and intermediates, materials for cosmetics, and chemicals for electronic materials. Its products - distributed through Inabata France S.A.S. and Inabata Group network - are sold in places like Europe, Japan, and South Korea. Inspection of raw materials, manufacturing, and shipping are all conducted based on high-level Good Manufacturing Practice (GMP) management, which is an international quality control standard.

Top-class blueberry cultivation in Japan

Inabata, which has a large share of frozen blueberry sales in Japan, established Aikei Farms Yoichi Co., Ltd. in 2015 in the town of Yoichi, Hokkaido, with the goal of cultivating blueberries and other agricultural products for worldwide marketing. At the 20-hectare farm, which is one of the largest of the kind in Japan, we carry out sales activities and cultivation using Canadian technology such as machine harvesting.