Inabata America moves to new office

Inabata America Corp.'s New York office moved from the 27th floor to the 22nd floor of the same building on September 27.
The only change will be the suite number, while an additional fax number has been added. Please see the changes below:
Inabata America Corp.
1270 Avenue of the Americas, Suite 2212
New York, N.Y. 10020
Phone : +1-212-586-7764
Fax : +1-212-586-6929
+1-212-245-2876
Website : http://www.inabataamerica.com
If you should have any questions or comments please contact us at the number above.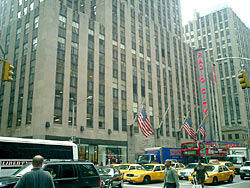 ---