Inabata takes part in Semicon China 2005

Inabata & Co., Ltd. and Shanghai Inabata Trading Co., Ltd. participated in "Semicon China 2005". The trade show is for semiconductor equipment, materials and related services held March 15-17 at the Shanghai New International Expo Centre (SNIEC).
Test handlers made by Inabata's affiliate Shinano Electronics Co.,Ltd.<www.synax.co.jp> were introduced, along with mask blanks produced by ULVAC Coating Corp.<www.ulcoat.co.jp>, trenches and thin film characteristics measurement equipment by n&k Technology, Inc.<www.nandk.com> of the U.S., as well as UV cleaning and modifying device of Eye Graphics Co., Ltd. <www.eyegraphics.co.jp/>.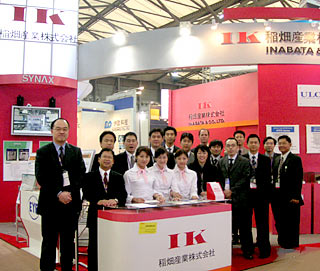 ---