Inabata establishes Inabata India Private Limited
Inabata & Co., Ltd. established "Inabata India Private Limited" in New Delhi, India, which started its operation on September 1, 2008.
Since Inabata Singapore (Pte.) Ltd. has first opened a representative office in New Delhi in March 2007, Inabata has been exploring plastics and chemicals businesses in the area. Inabata India will further expand our operation in the rapidly growing Indian market.
Name : Inabata India Private Limited
Address : 904 Vijaya Building, 17 Barakhamba Road, New Delhi 110001, Delhi, India
Phone : +91-11-43586370
FAX : +91-11-43586373
General manager : Yasuaki Imai
Date of establishment : June 23, 2008
Date of opening : September 1, 2008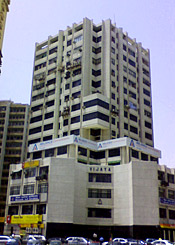 ---