The 17th China International Exhibition for Coatings (CHINACOAT 2012) – Exhibit Information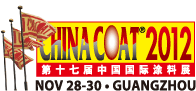 Inabata will take part in the 17th China International Exhibition for Coatings (CHINACOAT 2012), an event organized by Sinostar Int'l Ltd. and Chinacoat Exhibition Ltd. The exhibition will be held at the Guangzhou International Convention & Exhibition Center for three days from Wednesday, November 28th to Friday, November 30th, 2012.
CHINACOAT 2012 will feature a range of products, raw materials, and technologies for the coating industry, with more than 1,000 companies from over 30 countries exhibiting.
Inabata will showcase coating raw materials, such as Nobel NC Co., Ltd.'s nitrocellulose, for products at the high end of the market such as smartphones, personal computers, digital cameras, automotive parts (including auto refinishing), PCM (pre-coated metal), and more.
Inabata is currently working by way of Guangzhou Inabata Trading Co., Ltd. on an all-out expansion of sales of coating raw materials in the southern China region and on further strengthening Inabata's coating-related presence in China.
We very much look forward to your visiting our booth during your time at CHINACOAT 2012.
Featured Products:
Nitrocellulose (Nobel NC Co., Ltd.)
Pigments (Kikuchi Color & Chemical Corp.)
Hardeners, outsourcing/OEM (Shanghai Inabata Fine Chemical Co., Ltd.)
Acrylic resins, mar-resistance additives, matting additives, pigment dispersants, etc.
CHINACOAT 2012 Event Information:
Dates: Wednesday, November 28th to Friday, November 30th, 2012, 10:00 a.m. to 5:00 p.m. daily
Venue: Pazhou Complex, Guangzhou International Convention & Exhibition Center
Organizers: Sinostar Int'l Ltd., Chinacoat Exhibition Ltd.
Inabata Group Exhibit Booth: Zone 1, GICEC Hall 10-2, 44/46/48
CHINACOAT 2012 Official Site: http://www.chinacoat.net/2012/exh_en.htm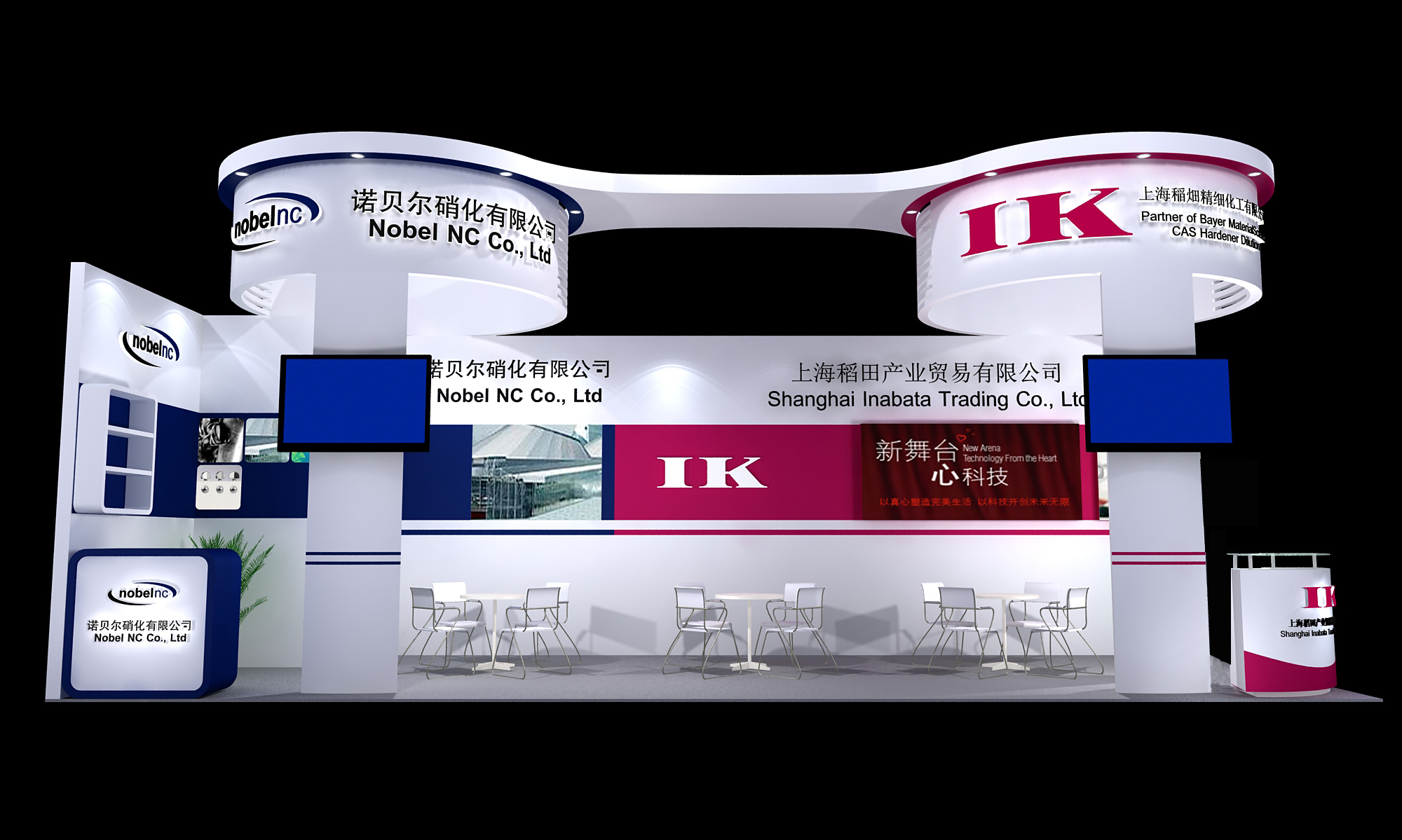 Inabata Group Booth (for illustrative purposes only)
-------------------------------
Contact Information:
Guangzhou Inabata Trading Co., Ltd. Tel: +86-20-8527-1379
Shanghai Inabata Trading Co., Ltd. Tel: +86-21-6841-1780
-------------------------------
第十七届中国国际涂料展(CHINACOAT 2012)参展通知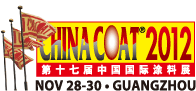 2012年11月28日(周三)至30日(周五)三天,稲畑产业集团将参展广州国际会议展览中心举办的"第十七届中国国际涂料展(CHINACOAT 2012)"(主办单位:SINOSTAR INT'L LTD.、CHINACOAT EXHIBITION LTD.等)。
本展会汇集了面向涂料行业的各种产品、原料、技术等,举办期间,来自约30多个国家地区的1,000多家参展单位将聚集于此。
稲畑产业集团的展厅,将主要介绍Nobel NC CO., Ltd.的硝化棉,以及指向智能手机、电脑、数码相机、汽车类产品(同时包括维修用途)、PCM(预涂金属)等高端市场的涂料原料。
目前,我们通过广州稲畑产业贸易有限公司,也已正式启动华南地区的涂料原料销售拓展活动,正在中国的涂料事业上进一步增强存在感。希望各位一定于此机会到场出席,并恭迎大家莅临本公司展厅。
【展出商品】
硝化棉(Nobel NC CO., Ltd.)
颜料(菊池颜料)
硬化剂、代工业务-OEM(上海稲畑精细化工有限公司)
丙烯树脂、抗耐磨添加剂、消光剂、颜料分散剂等
【展会详情】
会期:2012年11月28日(周三)~30日(周五) 10:00~17:00
会场:广州国际会议展览中心(琶洲展馆)
主办单位: SINOSTAR INT'L LTD.、CHINACOAT EXHIBITION LTD.
稲畑产业集团展厅:ZONE#1 GICEC HALL 10-2 44/46/48
中国国际涂料展(CHINACOAT 2012)官方网站:
http://www.chinacoat.net/2012/exh_en.htm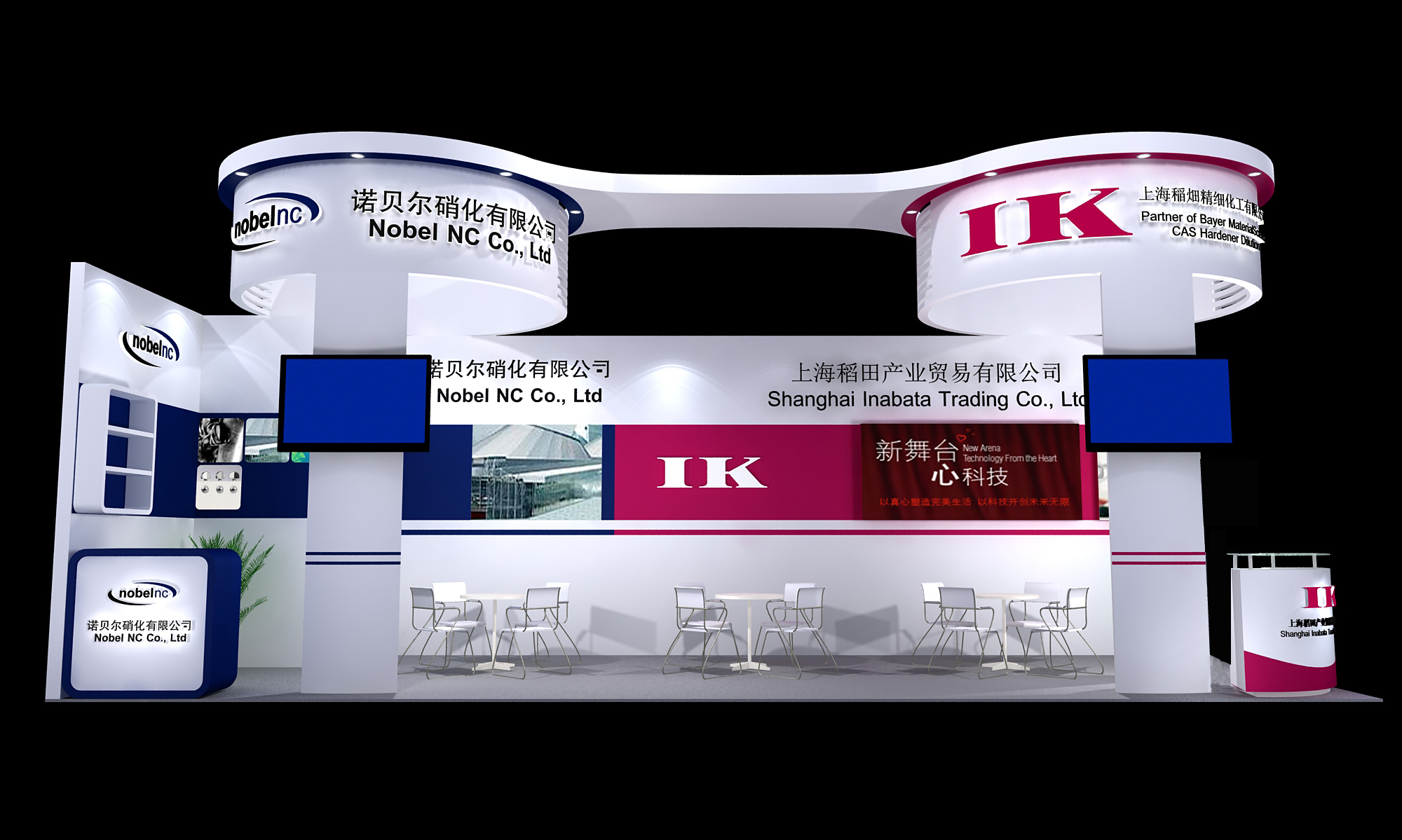 稲畑集团展厅(示意图)
------------------------------
咨询处:
广州稲畑产业贸易有限公司 电话:+86-020-8527-1379
上海稲畑产业贸易有限公司 电话:+86-021-6841-1780
---