Inabata to take part in China Coat 2013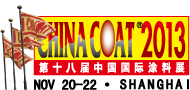 Inabata Group will take part in "China Coat 2013" to be held at Shanghai New International Expo Centre(ANIEC), from November 20 to 22, 2013.
In addition to hardener produced by Shanghai Inabata Fine Chemical Co., Ltd. and nitrocellulose manufactured by Nobel NC Co., Ltd., we will showcase various coating materials at our booth designed for the smartphones, computers, digital cameras, automobiles (including auto-repair), PCM (Pre-Coated Metal), gravure ink, and other high-end industries.
We cordially invite interested parties to visit our booth at China Coat 2013.
Featured Products:
Hardener and OEM services (Shanghai Inabata Fine Chemical Co., Ltd.)
Nitrocellulose (Nobel NC Co., Ltd.)
Pigments (Kikuchi Color & Chemicals Corporation)
Acrylic & polyurethane resin, solvent, and additives
Exhibition Information
Dates: November 20 [Wed] - November 22 [Fri], 2013
Hours: 10:00 a.m. to 5:00 p.m.
Venue: Shanghai New International Expo Center (SNIEC)
Organized by: SINOSTAR INT'L LTD., CHINACOAT EXHIBITION LTD., et al.
Inabata Group Exhibition Booth: E4-7-4D65~68
CHINACOAT Official Website: http://www.chinacoat.net/2013/exh_ch.htm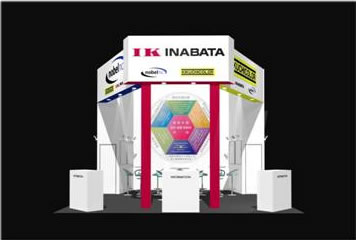 Image of Inabata Group Booth
-------------------------------
Inquiry:
Shanghai Inabata Trading Co., Ltd. TEL:+86-21-6841-1780
Guangzhou Inabata Trading Co., Ltd. TEL:+86-20-8527-1379

---