Inabata was founded by Katsutaro Inabata, the great-grandfather of the company's current president, who bears the same name. He was born in Kyoto to a family that operated a confectionery shop. At the age of 15, in 1877 when he was attending the Teacher's School of Kyoto Prefecture, the founder was chosen to be sent to study in France. While abroad, Katsutaro studied what was then the world's most advanced dye technology. In 1890, he established Inabata Senryoten in Kyoto, which later became Inabata & Co., Ltd. The company's logo mark "IK " was also born at the time taking the initials of the founder's name, in the Japanese word order.
IK symbolizes the company's management philosophy - to love and respect people. The word ai in Japanese means love and kei respect. This spirit of IK is carried on to this day.
Mission
People come first, based on the spirit of love (ai) and respect (kei), and together we strive towards contributing to the development of society.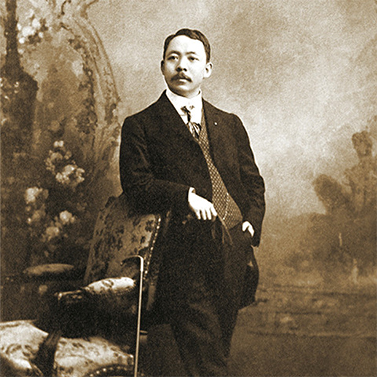 Founder Katsutaro Inabata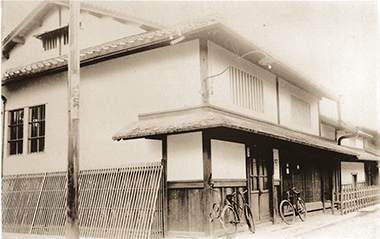 Inabata Senryoten (Nishijin, Kyoto)
Inabata believes in the importance of communicating and sharing its management philosophy based on love and respect with its people around the world regardless of their nationality. Inabata has produced a video, entitled Our Values: Why We Are Trusted, to promote the "IK values." The video is being used in workshops conducted at key overseas subsidiaries to communicate our management philosophy and values throughout the Group.

Workshops at our overseas bases
Inabata is determined to enhance its trading function further so that it can be of worth for all its stakeholders, and by growing together, strive to increase our corporate value.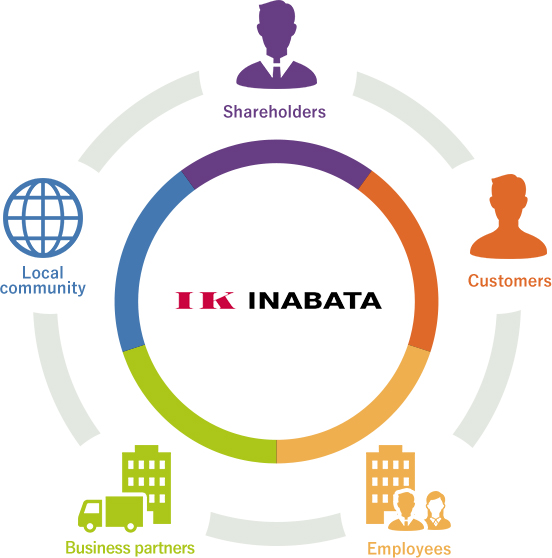 Recap
We hope you now have a better understanding of Inabata. Please click on the links below for information about NEW CHALLENGE 2023, which is our current three -year medium-term management plan, and about the shareholder returns.
If you have any questions, please feel free to contact the IR Department of the Financial Management Office.
Please click here to contact us.